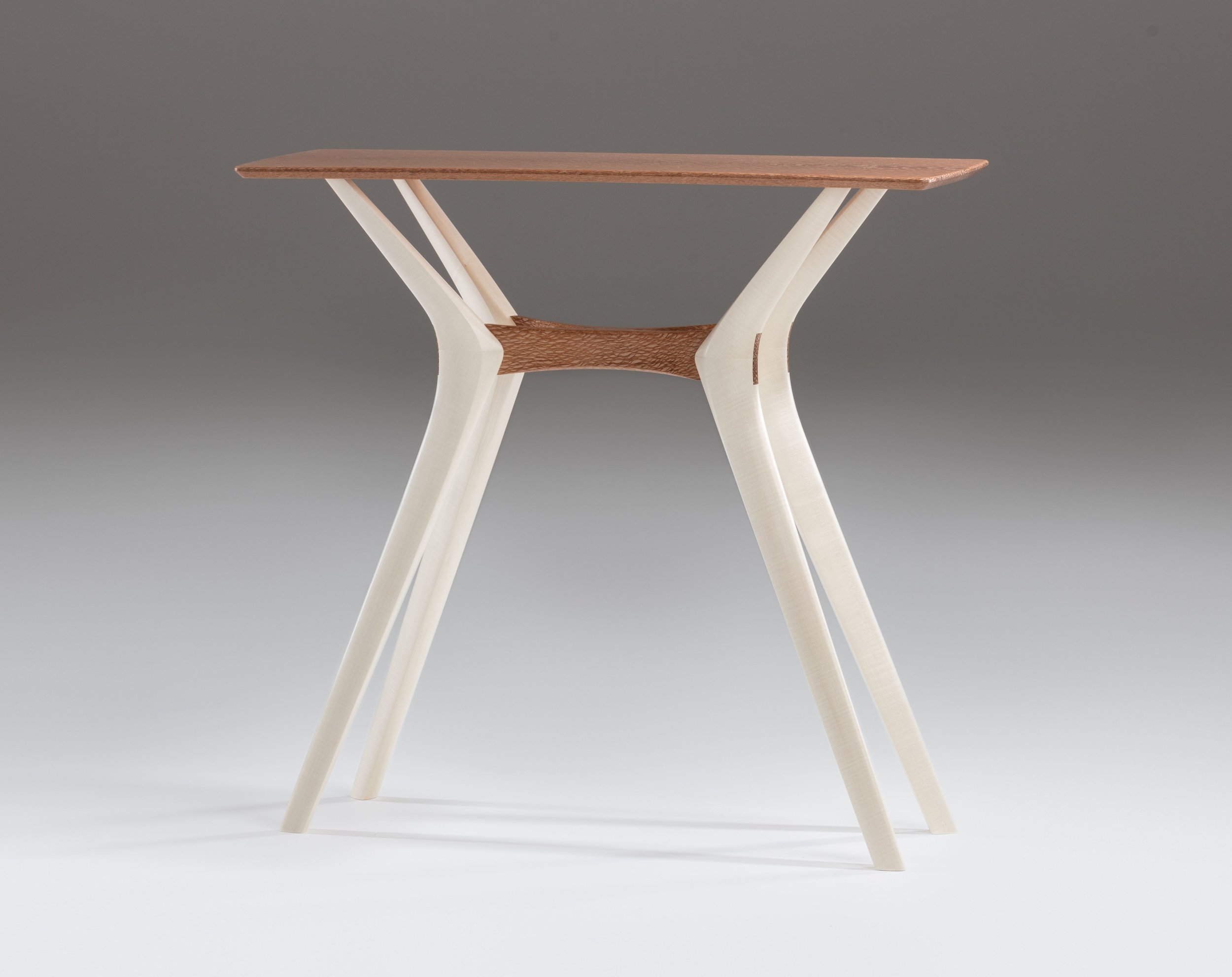 Detail of table top
Detail showing silky oak veneer top
Detail of rear of leg joint
Detail of through-tenon joint
Guild Mark certificate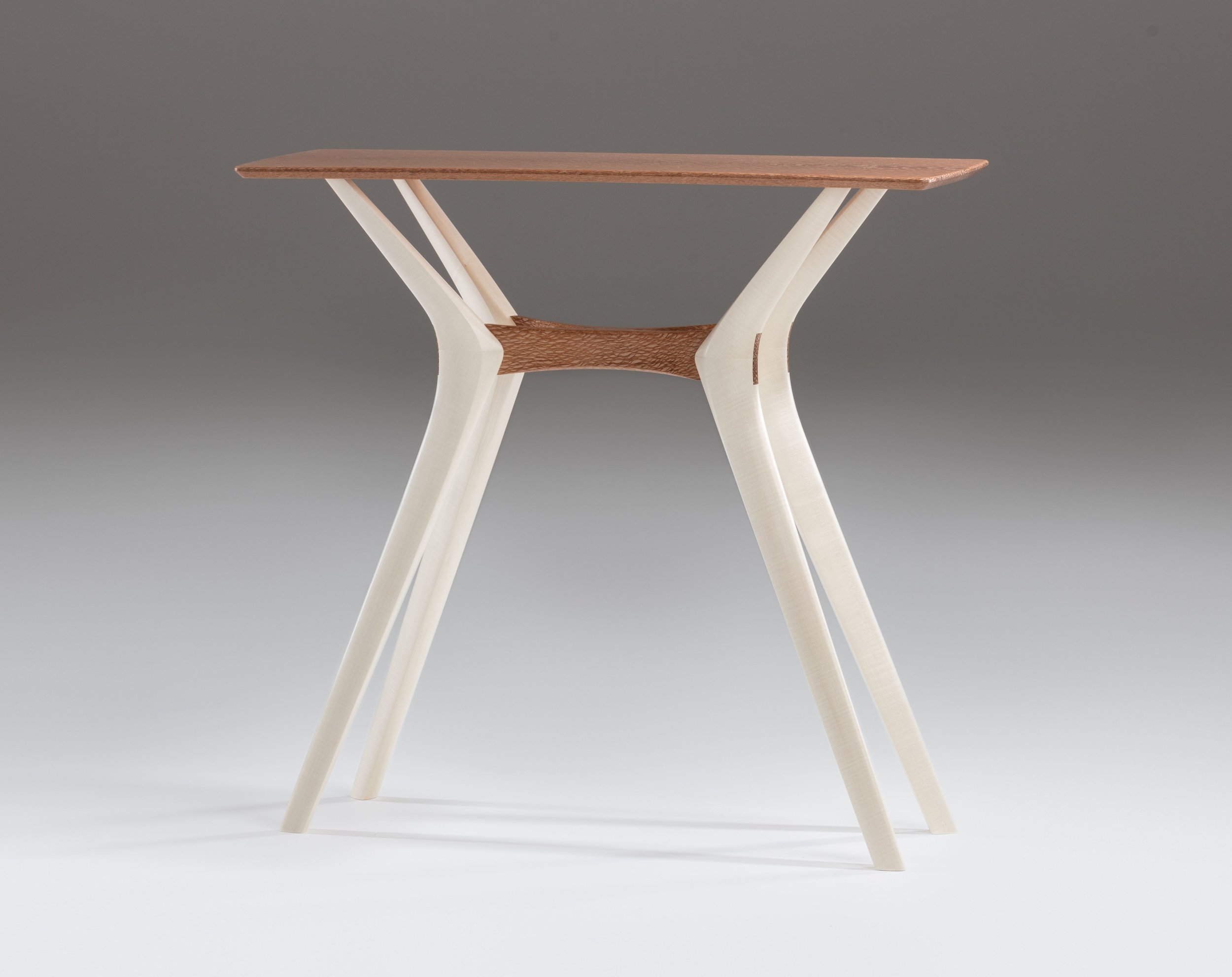 Detail of table top
The table top is designed to look like solid wood, but is in fact a complex composite sandwich of book-matched veneer, mdf, carbon fibre, aluminium honeycomb and resin bordered by laminated veneer lippings which mimic side and end grain patterns.
Detail showing silky oak veneer top
With barely any straight lines elsewhere in the design, it didn't seem to make sense to have a rectangular top. Instead, subtle curves run along both sides and ends, echoing some of the curves in the cross brace.
Detail of rear of leg joint
The laminated, hand-shaped tenons had to be flat and parallel enough to enter the angled leg joints showing no gaps.
Detail of through-tenon joint
The laminated brace tenons project all the way through the angled leg joint. A very difficult process to get right.
Guild Mark certificate
I received this certificate following a rigorous two-stage vetting process by a panel of expert judges. I feel very honoured!